Commercial:
RTU Installation

Commercial HVAC installation

If you're a business owner in the market for a new light commercial HVAC system, you have probably realized that the cost of the equipment is not the only factor you need to consider. The commercial HVAC installation cost can vary widely from one installation vendor to another. So how can you compare quotes and understand exactly what you're paying for and what you're getting for your money? Since you're probably not an HVAC expert, it can be a challenge to understand the quotes and what's included.
Commercial HVAC
Installation Cost

Every proposal for commercial HVAC installation cost includes both labor and materials for installation tasks. You might assume that the best way to compare is to look at the hourly labor rates and the markup on materials, but actually that practice can be very misleading.
Here's an example. Some companies have a higher hourly labor rate because it includes costs such as insurance, supervision, warehouse costs, and project management. On the other hand, you might get a proposal with a much lower hourly rate, but the vendor adds some of that cost in as separate line items for things like insurance, truck delivery or "general conditions."
You need to make sure you're comparing apples to apples by examining the line items to see how and where costs are included in the proposal.
Our best advice?
ASK FOR A BREAKDOWN. A reputable HVAC company should be happy to break down their numbers for you so you can more easily compare what's included in quotes that are structured differently. Once you get that detailed breakdown, you'll be able to compare commercial HVAC installation cost for the following categories of installation tasks:
Equipment
Piping & Curb/Fabrication
Electrical
Controls
System Startup
Here are some of the factors that affect commercial HVAC installation cost for each of these areas.

Commercial HVAC Installation Cost
EQUIPMENT
As you would expect, equipment cost varies by the TYPE OF SYSTEM you're installing and the number of equipment items needed for the space. However, don't forget to take into consideration how that upfront cost can save you money down the road. For example, a VRF system is a more complex technology than a simpler water-cooled system and will often cost more for both materials and installation labor. But VRF systems are so much more efficient that you can save a great deal on energy costs in the years to come.
BRAND CHOICE
Brand choice may also affect the equipment component of your commercial HVAC installation cost. Especially in Chicago where space can be a major constraint, you may need to choose a more expensive brand just because the unit is small enough to fit where it needs to go. Your vendor may also be recommending a more expensive brand due to its superior reliability and longer equipment life.
TIP: Always be suspicious when an installation company is recommending rock-bottom priced equipment for a commercial installation. Some installers may recommend cheap equipment on the initial quote, then talk you into upgrading during the install process.
ADD-ONS
Another factor that adds cost is COMFORT-ENHANCING ADD-ONS such as UV systems, electrostatic filters and humidification equipment. If a vendor has included these items, check out the benefits so you can decide if it's worth the extra commercial HVAC installation cost.
CONTROLS
Just as your equipment costs will vary depending on the complexity of the system, your costs for controls will do the same. You might have a simple local thermostat for a single unit, or you might have hundreds of retail locations all connected to a central office with monitoring and alarms. And even with a single-thermostat job, you may want remote connectivity with one of the new smart thermostats, which adds to your commercial HVAC installation cost. Again, if a vendor is recommending one of these options, be sure to do your research to decide if the extra cost is worth the benefit for your business.
In addition to the type of controls you need, the number of connection points also affects your commercial HVAC installation cost. If you run a wire from a unit to a thermostat, that's two points. Add in a remote sensor, and it's four points. So if your design plan calls for 25 VAV boxes each with a remote sensor, that's 100 connection points that need to be installed.
SYSTEM STARTUP
Once your new system is installed, starting everything up requires additional commercial HVAC installation cost. Most of this is labor, but there is also the cost of refrigerant for an air-cooled system.
Once again, the labor cost for startup depends on the number of units and the complexity of the system. For each line and each unit, there are thermostats, wells, gauges, thermometers (known as "trim" in the industry) which all need to be tested before the system can be used.

Another important factor to consider when choosing an installer for your new commercial HVAC system is whether the vendor is willing and able to service what they sell. Not all installers are willing to take on this important responsibility. Those that do maintenance are more likely to design and install your system with the proper access for servicing, which can also save you considerable cash down the road by lowering your maintenance bills.
LICENSED ELECTRICIANS FOR ALL YOUR ELECTRICAL NEEDS
Over 65 years experience
in electrical services

Schedule Your Electrical Repair Service Today

Call Freedom Heating, Cooling & Electrical Today!
We'd be Happy to Answer Your Questions About Commercial Services
Freedom Heating, Cooling & Electrical is the trusted name in Chicagoland commercial services near you.
Contact us today to schedule your commercial installation service!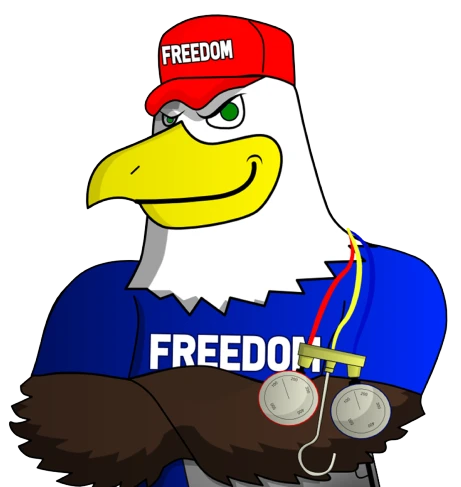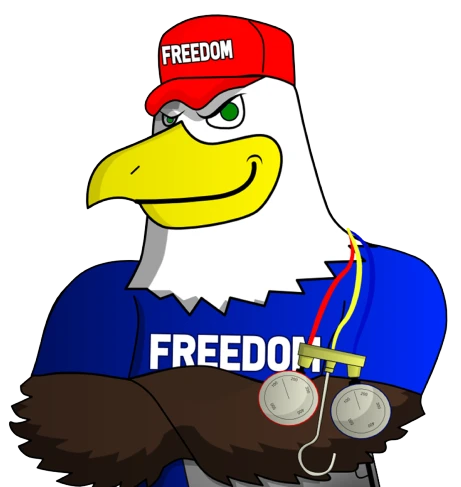 Check out our
5,000+ reviews!