Electrical:
Home Rewiring

Electrical Troubleshooting/Repairs

Looking for an Electrician – Home Wiring & Electrical Wiring Installation
Our experienced team is prepared to help you with all your electrical needs. We have a variety of services that can be tailored to meet your specific requirements to ensure that wiring in your home meets electrical code.
Bathroom rewiring
Lighting design
Kitchen rewiring
Basement Electrical
Electrical installation
Master bedroom rewiring
Room additions
New Construction wiring
Fuse repair and replacement
Give us a call or click the button below to get started!
From Dangerous and Outdated

Custom wiring and installation updates of homes throughout Chicagoland and suburbs is a common task for our electricians. They are exceptionally qualified to handle these types of jobs, as the average Freedom electrical professional has more than a decade of experience and stays informed about the latest industry trends and best practices. In addition to whole-house rewiring, they can provide new construction wiring, custom electrical installations, certified electrical inspections, general repairs and troubleshooting, and much more.

The amount you'll pay to rewire your house depends on a lot of factors, the biggest one being the size of your house. Obviously, the bigger your house is, the higher your costs will be. Our local electricians don't only want to help make your home as safe as possible, but we want to educate you as a homeowner too. Before we begin any work, our Whole Home Rewire includes a job walk-through. The more you understand about your home, the better it can be maintained by you and our professionals. We believe full client involvement is important so our clients will know what will change, what will stay the same, and what will be added to make your home as safe as possible. It is your home after all!
Get the Job Done Right the First Time

For any kind of wiring work, it is essential that you hire a licensed, trained professional to keep your family and home safe and up-to-code. Trying to solve the problem on your own can endanger you and your family as well as the integrity of your electrical system. Electrical wiring is NOT a hobby.
We will never rush you into a decision, we take the time to help you understand your electrical issue. There's no such thing as too many questions. If you still have questions or would like to schedule an electrical wiring or re-wiring service, give us a call and let us know how we can help.
Top Signs You Need Electrical Wiring or Re-Wiring

Recurring problems with blown fuses or tripped circuit breakers.
A burning smell or unusual odor (fish, urine) near appliances or wiring.
A sizzling sound at wall switches or outlets.
Appliances that deliver a slight shock when touched.
Aluminum wiring used in the home.
Your home has knob and tube wiring.
Knob & Tube Wiring
A number of older homes in Chicago and the suburbs were built using knob and tube. Popular from the 1880s to the 1940s, knob and tube wiring is considered obsolete and dangerous by many people.
Although it's no longer used in new construction, many older homes still have their original knob and tube wiring. There isn't an electrical code that says it must be replaced entirely. Instead of the modern three-prong outlets with grounding wires we're familiar with today, homes in the past had two-prong outlets. If your home still has knob and tube wiring with two-prong outlets, we recommend rewiring to ensure your safety.
Aluminum Wiring Replacement
Aluminum wiring can be a fire hazard wherever the wire is spliced or connected with an outlet, switch, circuit breaker, or another component of an electrical system. Another reason aluminum wiring is such a fire hazard is that it shrinks and expands depending on the temperature. These changes to the aluminum wires can result in overheating, sparks and fires. Due to such safety risks, only copper wiring has been used for electrical systems since the late 1970s.
LICENSED ELECTRICIANS FOR ALL YOUR ELECTRICAL NEEDS
Over 65 years experience
in electrical services

Schedule Your Electrical Rewiring Service Today

Call Freedom Heating, Cooling & Electrical Today!
We'd be Happy to Answer Your Questions About Electrical Services
If your searching for a Chicagoland electrician, we are ready to provide immediate service 24/7.
Whether it is a quick repair or rewiring a whole house, you can trust the expert electricians at Freedom Heating and Cooling.
Contact us today to schedule your electrical repair service!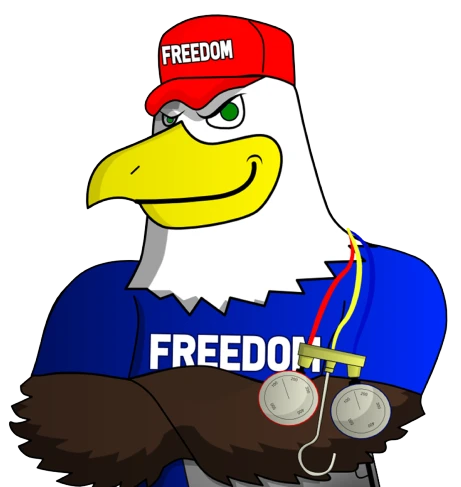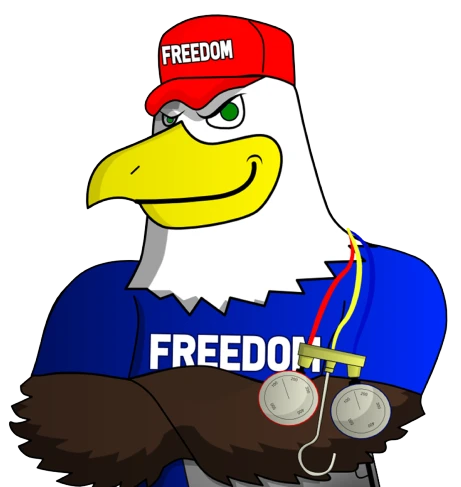 Check out our
5,000+ reviews!